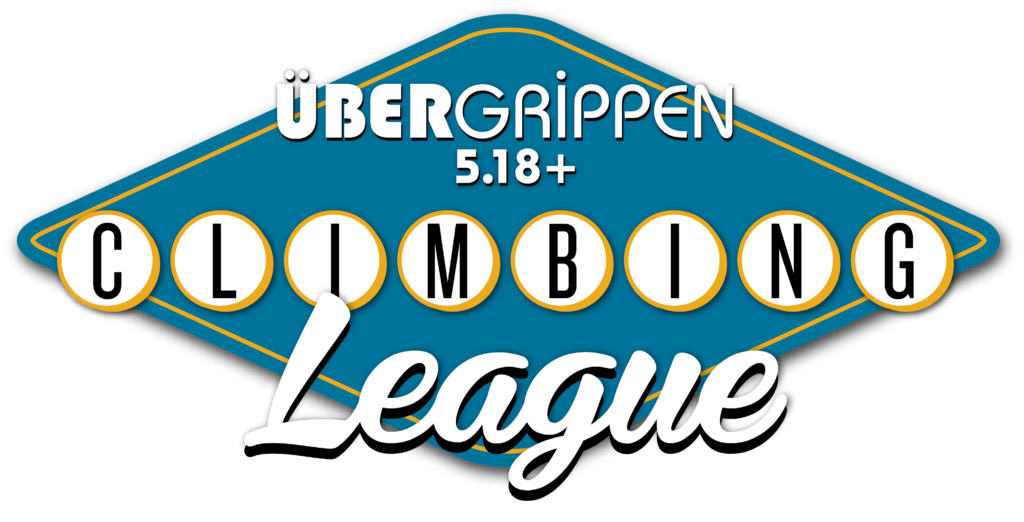 Übergrippen hosts 4 climbing leagues for our ADULT MEMBERS & GUESTS (18+) each year. Start putting together your team to earn bragging rights as the crag champion…at least for a few months. Each league starts and ends on one of our member nights…what better way to get psyched and celebrate than a party with your favorite climber friends!
For full league details, email evan@ugclimbing.com
Fall League
Format: Team Rope. 3 to 4 people per team. Individual handicapping applied. Team must check in together, but are free to climb any day of the week with an unlimited number of visits/attempts for each weeks routes.
Dates: Sept 13, 2019 – Oct 25, 2019. New routes are set every Monday, and each team has until Sunday to turn in scorecards.
Costs and Inclusions: League cost is $40/person ($160/ 4 person team). Includes 1 league t-shirt per competitor, participation in the 2 League Socials (food included), climbing on our specially-set league routes, and bragging rights and prizes for the top team.
League Events:
Kick Off during Member Night: 7pm on Friday Sept 13th
Fall League Social #1: Sept 27, 2019 @ 7pm
Fall League Social #2: Oct 11, 2019 @ 7pm
Awards Ceremony during Member Night: 8pm on Friday Oct 25th
FALL LEAGUE REGISTRATION STARTS AUGUST 1ST! Start recruiting your team NOW. Please speak to our front desk if you are looking to join a team or have a team in need of 1 or 2 additional members!
Winter League
Format: Team Bouldering
Dates: Jan 10, 2020 – Feb 21, 2020
Spring League
Format: Individual Rope League
Dates: March 27,2020 – May 8, 2020
Summer League
Format: Individual Bouldering League
Dates: June 5th, 2020 – July 17th, 2020