We offer a number of options for scouting organizations (Boy Scouts, Cub Scouts, Girl Scouts, Brownies). Whether it's the BSA Climbing merit badge (we have a certified merit badge counselor on staff!), a troop team building event, or an overnight camp out or lock in we can take care of you! Contact us at events@ugclimbing.com for more info on our scout programs!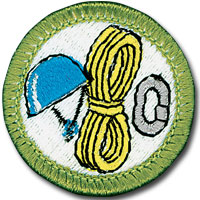 ---
A Note on Youth Participation
All guests under 18 years old must have a waiver completed and signed by their PARENT OR COURT-APPOINTED LEGAL GUARDIAN. There are absolutely no substitutions allowed for the parent or legal guardian.
For our complete Youth Policy including Unaccompanied Children, Youth Belaying, Lead Climbing, and Use of Auto-Belays, please talk with our staff!